What is Cognitio
Cognitio was incorporated in the United Kingdom (under the trading name "Cognitio Entreprise Ltd") in early 2017. Cognitio comprises a faculty of business experts with the aim of giving our corporate clients valuable training programmes that are not only useful on paper, but practical in a real-world setting.
Cognitio was created on the premise that knowledge and experience are key to sustainable business success. Its founders (Dr Timothy Astandu and Adrian Chung ACA) met while studying at the London School of Economics. They are now working closely together to serve clients in United Kingdom and South East Asia.
After graduating from LSE, Timothy continued his education at Oxford and then Cambridge, where he graduated with a PhD in Leadership and Management Studies.  He has taught in Cambridge at MBA and EMBA levels, and is currently an external lecturer at the Chair of Leadership and Human Management at WHU Otto Beisheim Business School in Germany.  Timothy also sits as a member of the Board of Directors of a pulp and paper company based in Jakarta and is the co-founder of several start-ups.
On the other hand, Adrian entered the business world upon graduating and worked for various listed companies such as Barclays Bank and Deloitte, honing his skills in finance and business transformation/restructuring. In Deloitte, he ran training courses for the consulting team. Recently, he has been working for USA based advisory firms, advising clients including banks and private equity companies. He is also a chartered accountant with the Institute of Chartered Accountant in England and Wales.
Introduction
In this ever-changing world, business leaders should be flexible in the way they drive their companies forward. We are pleased to outline a knowledge development programme specifically aimed at senior management to sharpen their skillsets. This is imperative as a fresh perspective and adaptation skills are valuable assets in a fast-paced digital economy.
Overview
Our corporate refresher course consists of five series:
Authentic & Transformational Leadership (Oct 2017)
Implementing Change Management (Nov 2017)
Digital Branding in the New Millennium (Dec 2017)
Managing corporate image through digital platforms (Jan 2018)
Our Facilitator
1) Dr Timothy Astandu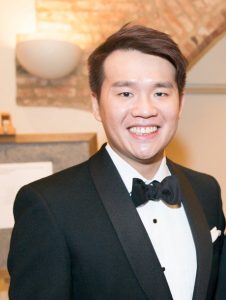 Timothy has recently completed his PhD in Leadership and Management Studies at the University of Cambridge Judge Business School. Using his experience in top-level decision making at one of Indonesia's largest distributors of pulp and paper products and at a technology start-up, Timothy's current research focuses on bridging the gap between leadership theories and real-world practice. In addition to his research, Timothy has taught and supervised students at undergraduate, MPhil, MBA and EMBA levels. Previously, Timothy studied for a BSc in Human Resource Management & Employment Relations at LSE, where he was awarded the Bassett Memorial Prize for best results and the British Journal of Industrial Relations Prize for best dissertation. He subsequently undertook the MSc in Modern Chinese Studies at Oxford, focusing on the transfer of management practices between Chinese MNCs and developing countries. He won a Book Prize from the Master of Pembroke College for distinction in all modules. After graduating from the MPhil in Innovation, Strategy & Organisation, Timothy was awarded the Cambridge International Scholarship which enabled him to pursue doctoral studies. He currently resides at Queens' College, Cambridge.
2) Adrian Chung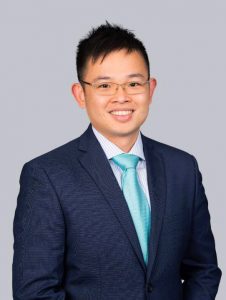 Adrian is a member of the Institute of Chartered Accountants in England and Wales. He currently works for a US boutique restructuring firm, leading the financial analysis to advise clients on companies' performance. He previously worked for Deloitte Consulting, delivering projects in business transformation and operational restructuring for UK FTSE100 companies. Prior to that, he started his career in Barclays Group, where he is accomplished in management reporting, financial modelling and implementing process improvements across different businesses. Adrian also holds a BSc in Accounting and Finance from the London School of Economics and Political Science.
3) Reza Adrianus
Reza is an entrepreneur and a digital enthusiast who specializes in artificial intelligence. Reza graduated with a BSc in Computer Science from Pelita Harapan University and a Master of Management from Prasetiya Mulya Business School. As part of his academic achievement, Reza researched how artificial intelligence can be implementated to assist people with hearing impairments communicate better in their daily lives. This paper was subsequently awarded as the best "National Technology Paper" in Indonesia. Currently, his technology agency has achieved considerable success in initiating digital transformation initiatives and now serves a diverse clientele from financial and e-commerce industries.